8 tags
Northern Horizons - June Tour 2012 Competition!
Hi Guys, We are proud to announce that we are releasing our next EP 'Northern Horizons' On the 25.6.12 and have a lovely tour to celebrate its release!  For each show of tour we are giving 5 lucky people the chance to WIN Guest list passes!  Meet and Greet the band! Sound Check Passes! All you have to do is follow these instructions:  Click this link to register to...
6 tags
Big News!
Hi everyone! We have yet another tricky announcement for you! It's not all bad! But, with great sadness, we do have to announce another change in our line-up. Our bassist and singer Elliott, after long and careful consideration, has made the decision to move to Cheltenham and pursue his long standing ambition of becoming a tattoo artist. He's got an excellent apprenticeship and is...
Help us get on TV! COMPETITION TIME!
Hi folks! As many of you may know we have a shiny new video for our single 'Esmeralda' - http://www.youtube.com/watch?v=nUjn6WE3s1c&feature=related Thanks to all of you who have shouted about it from the hill tops! We love your support! We now need to call upon another favour, but we promise to return tasty rewards!  REWARDS   ✖ Free Acoustic set in your lounge (or anywhere else...
13 tags
Kids Can't Fly // The First - UK Co-headline tour!
AMBIENT MANAGEMENT and SMALL TOWN RECORDS present: From the 24th of February Kids Can't Fly and The First will be hitting the road together for an action packed week of Pop-Punk events that nobody should miss. Here are the dates, more info below: http://www.facebook.com/events/162344530536768/ ★GUILDFORD★- Community Centre - Fri 24th Feb ★MANSFIELD★- Intake Club - Sat 25th Feb...
14 tags
WIN £25 to spend on All Or Nothing Apparel
★KIDS CAN'T FLY★ are giving you the chance to ★WIN £25★ to spend on awesome clothing from the incredible  ★ALL OR NOTHING APPAREL★ Starting on the 23rd of December at 6pm and ending at midnight on New Years Eve you can follow three simple steps to be in with a shot to ★WIN £25 to spend★ at: www.allornothingapparel.com...
26 tags
Lazy Bear Records Free Compilation OUT TODAY!
OFFICIAL ANNOUNCEMENT HERE: http://www.lazybearrecords.co.uk/lazybearday DOWNLOAD IT HERE: http://lazybearrecords.bandcamp.com/ OFFICIAL ANNOUNCEMENT HERE: http://www.lazybearrecords.co.uk/lazybearday DOWNLOAD IT HERE: http://lazybearrecords.bandcamp.com/
Interview with Hold True Clothing
Robin did a little interview with Hold True Clothing. Go and check it out here: http://tinyurl.com/KCFHoldTrue Be sure to check out the brand and their garms here: www.facebook.com/holdtrueclothing
11 tags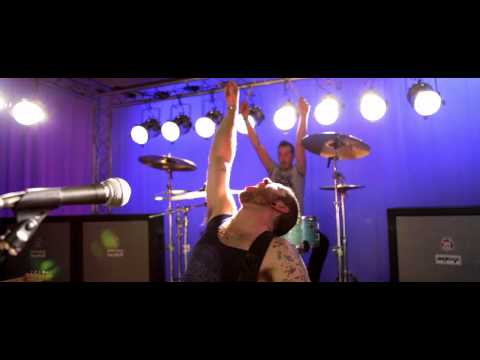 21st November - Winchester Railway.
That's right, we loved played the amazing Student night Detention Live so much that we agreed to come back! We are extremely pleased to have Burn the Fleet and Upbeat Allstars joining us too!  Ticket Link - http://tinyurl.com/kcfrailway
11 tags
All Things DECEMBER
DECEMBER 13th - THE MASQUE - LIVERPOOL CONTAINMENT is going to be a huge ZOMBIE THEMED pop-punk night, running into a even bigger alternative club night right after the show! We're lucky enough to have been asked to headline the show, with support from our friends in Next Stop Atlanta and more… grab tickets here: http://rampworx.com/containment-presents-kids-can't-fly-guests/ DECEMBER...
1 tag
Make or break tour!
So we have been particularly busy and seem to have neglected good old Tumblr. I'd like to start this post thanking every single one of you who have continued to support us though these hard times!  Currently we are busy recording demos and preparing to go back to the studio with our good friends Romesh and Rob of Longwave Studio! We have a couple of one off shows during this recording...
The Good, The Bad, and The Incredibly...
So here it is, some massive news… The good news is that we have two awesome events coming up in the next few weeks. This Thursday night you can catch us at the Oxford academy 2 with the incredible 'Jody has a hitlist', and then again on the 11th of February at the Portsmouth Wedgewood Rooms with the awesome 'Octane OK'… The bad news? Regretably we are no longer going to be shooting our music video...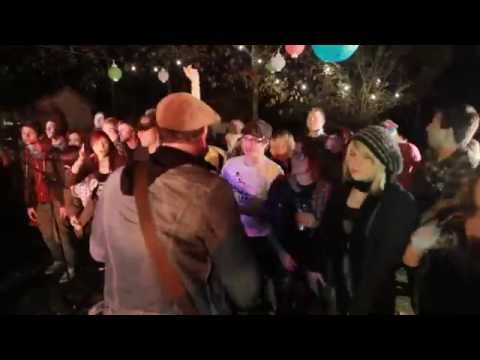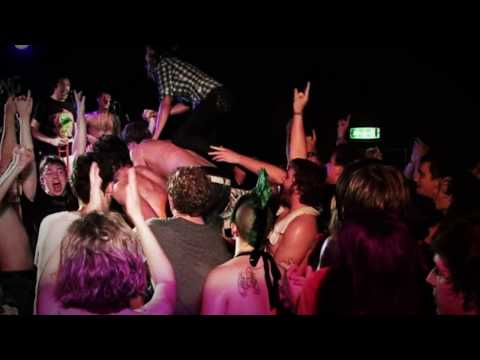 Southampton, Thankyou SO much
Here's a few photos from the show! Thank you guys SO much for making this show the BEST show ever!!! Love xxx Kids Cant Fly xxx